"miles tones" released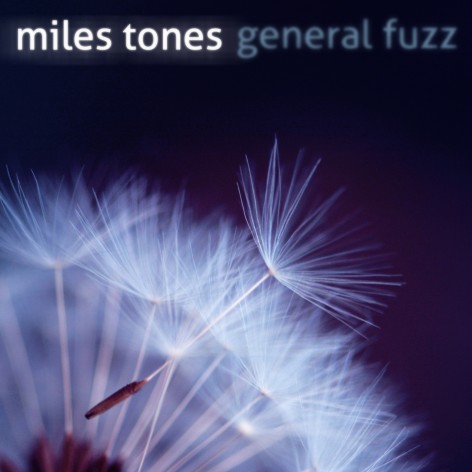 With great pride and pleasure I'm releasing my sixth general fuzz album, "miles tones". As always, it's available as a free download off my website: http://www.generalfuzz.net.
Its been over three years since my last release, and during that time I became a grown up. My 1.5 year old son now takes center stage in my life. There are many musical references in this album reflecting the anticipation, arrival, and development of my son during the past few years.
This album turned out to be sort of a companion album to "soulful filling". It has that same mellow vibe and melodic sensibility. I've decided to attempt to release albums with a more consistent vibe, so all my latest mellow tracks ended up on this one. As a result, the next album will have significantly more bump to it.
I was lucky enough to work a whole mess of truly amazing musicians in past couple years. It was an absolute honor to have Audio Angel, Josh Clark (the guitarist Tea Leaf Green, a band I have seen 20+ times), Ryan Avery, Phoebe Jevtovic Alexander, Jesse Ivry, Emiel Stöpler, Shakiban, Peter Medland, and Ryan Hughes in my "studio". I'm particularly grateful to Ryan Avery, a stellar violinist and electronic music composer, who generously came over to my studio many times to help flush out some tracks. If you dig my music, you should definitely check out his – its in a similar vein to mine.
I decided not to make any CDs for this release, since its wasteful, expensive, and, really, its sorta pointless in this day and age. I'm always very grateful for donations, and the money always goes directly back into my music. I've added 4 awesome new "locked" bonus tracks to my website. If you send me a donation, and I'll send you all 7 locked tracks. It's like a whole bonus general fuzz EP. I also built a "song unlocker" on my website to incentivize folks to spread my music on the internets. If you simply post my website anywhere on the internet (facebook, twitter, google+, blog, etc), let me know, and I'll unlock a bunch of tracks for you.
Many thanks to Chris Brown, Nora Barrows-Friedman, Dave SG, and of course my incredible supportive wifey, Stiners "the pants" McGee.
The album art was a photo taken by Sophie Thouvenin.
I do very much hope you enjoy this release. Feedback of all kind is always welcome.
Thanks so much for listening.
About The Author
---